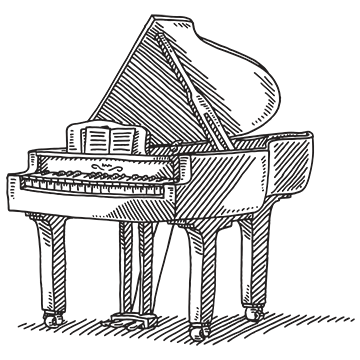 Welcome to Carol Matz's Interactive Piano Method®!
This all-in-one course for piano students includes:
Printed Lesson Books
Fun instructional online activities (including ear training)
PDF sheet music downloads, performance pieces, and more!
Carol Matz designed and wrote the piano method in a kid-friendly style that motivates students with a fun, interactive online experience. The online materials directly correspond to the musical concepts in each Lesson Book unit. Students will especially enjoy the online theory games, virtual flashcards, and mp3 recordings with teacher-duet accompaniments.