One of the options under "My Account" is "Manage Students." Here you can ADD A STUDENT (create an account for them using a parent email) and assign the student a level.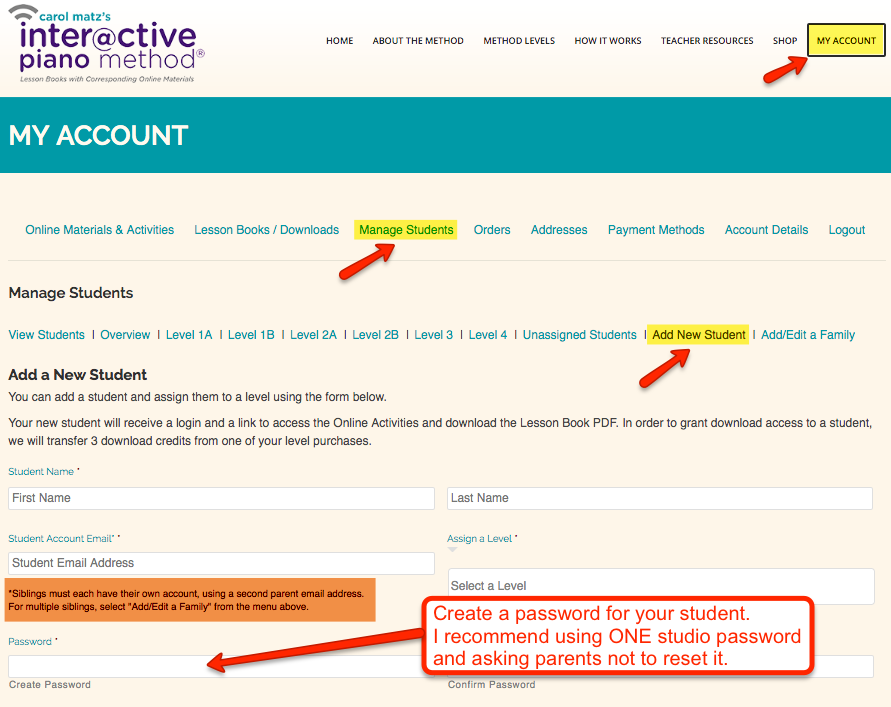 I recommend purchasing packages FOR your students, and creating ONE studio password, like "Pianolessons88" etc., and ask parents not to reset the password. This way, you can easily log into the student's account during the lesson.
A receipt will be emailed to you. BE SURE TO CHECK YOUR SPAM FOLDER.
(Also, if you have Gmail, check under the "Promotions" tab.)
→ Your receipt contains a link to download the Lesson Book PDF, plus a link to access the Online Materials and Activities.
→ If you've purchased multiple copies of any one level, you'll also see a place to click to assign packages (levels) to your students. This leads to the "Manage Students" section.